Todd Woodward, PA-C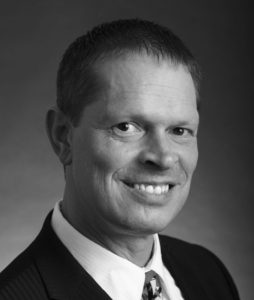 I have long held that the traditional Western approach to medicine is reactive and not proactive enough; that is, we wait until the patient is sick, and then attempt to undo the damage already done through the administration of a plethora of drugs, surgeries and other interventions. I often wondered why there wasn't more effort made toward preventing the damage in the first place! Needless to say, I am very pleased and excited to find a home at ICRM, where my colleagues and I are doing just that! I am also pleased to see that many other medical practitioners are coming to the party.
I am a nationally certified Physician Assistant, having attended the Idaho State University Meridian Health Sciences Center, where I earned the Masters of Physician Assistant Studies. I am also a member of the American Academy of Anti-Aging Medicine, the American Academy of Physician Assistants, and the Idaho Academy of Physician Assistants.
I bring a lifelong interest and understanding of the critical nature of exercise and nutrition in a person's ability to function at peak levels. Over time, I have also continued to gain further insight, knowledge and expertise in bioidentical hormone replacement and will continue to do so. I see this as the wave of the future in medicine, as people become more and more engaged in proactively managing their own health.
I grew up on a dairy farm just 2.5 hours southeast of the Boise area and therefore love getting outside in the dirt (not, however, in the cow poop ~sorry Dad!). I am married to the love of my life, and am the proud father of six (yes, six!) awesome amazing beautiful adorable wonderful occasionally rotten children. So, when I'm not saving the world one fatigued patient at a time, I'm enjoying Idaho's great outdoors, hunting, camping, hiking, fishing, or maybe just relaxing in my back yard, but always with one or all of these 7 people who make me a better person and remind me who I really am.